Are you looking for an amazing Everglades kayak adventure to make lifelong memories on your vacation to Florida? If so, please join us "The Shurr's" in our 11th year of business on a kayaking trip and experience "the difference" paddling with the Shurr Adventures Team! We are a small family business that truly cares for each of our guests and it shows both on our Everglades kayak adventures and in our reviews.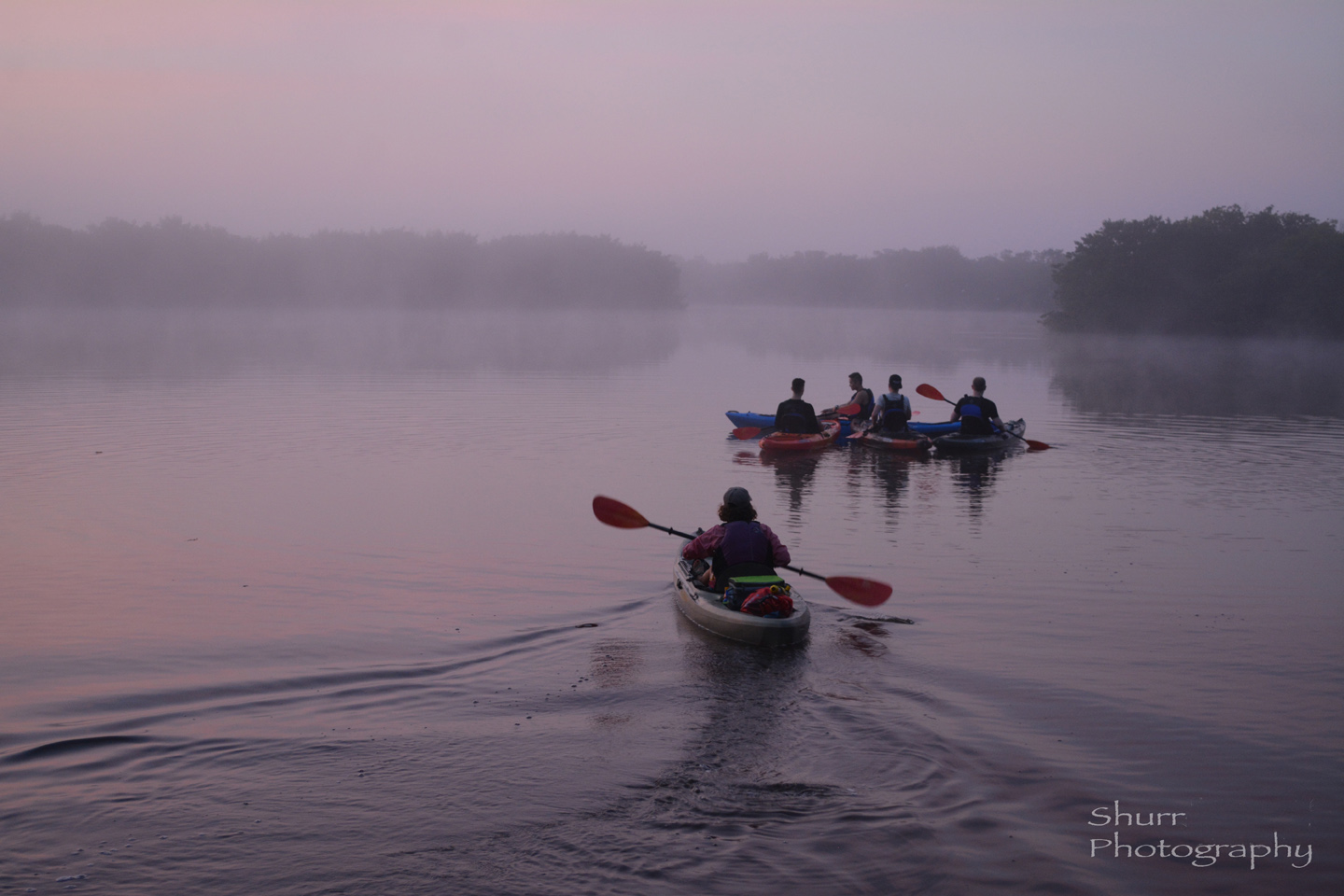 Why Choose us? Shurr Adventures Top 10
We have been the Top ranked company on Trip Advisor in Everglades City the past 7 years and we are also Top Ranked on our Kayaking and hiking tours in Yellowstone National Park (during the summer months).
Our seasoned guides and owner/guides Justin Shurr, and Alli Shurr are all certified Florida Master Naturalists, a merit that we received from the University of Florida, and our Bachelor's Degrees are in the fields of Biology, Geography, Environmental Studies. We have a great team and truly love our job and sharing that passion with our guest.
We operate tours within National Park Service lands, a distinction that only a select few outfitters receive! Within these permitted areas our company has the smallest guest to guide ratio, giving you the most personalized experience out there.
We come recommended by Outside Magazine and have worked with the popular PBS for Children TV show, "Wild Kratts".
We offer a wide variety of Everglades kayaking tours; so if you want to see alligators, dolphins, wading birds, mangrove tunnels, or isolated islands, we can deliver!
We shuttle you to the river in our passenger van, so you don't have to worry about parking your vehicle in the tight spaces at the boat launch.
We have well traveled/seasoned guides who in the summer time guide in Smoky Mountains, ACA Kayaking Instruction on the Great Lakes, Yellowstone National Park and Grand Tetons, when not kayaking in the Florida Everglades.
We have both double and single kayaks that our guests can choose from. The kayaks we have in our fleet are the most comfortable and stable on the market, making your trip that much more enjoyable!
Shurr Adventures is constantly striving to offer different types of tours. We not only offer Everglades National Park and Big Cypress National Park tours, but we also offer summer kayaking, hiking, and photography tours in Yellowstone National Park and the Grand Tetons.

We started this company 11 years ago with a 1994 geo prism with 220, 000 miles, 1000 dollars in the bank account, and a dream. We absolutely love our job and look forward to helping you plan an amazing tour.